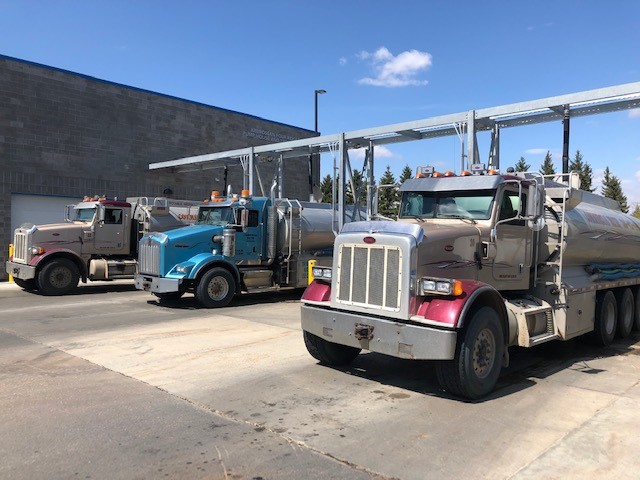 What do you do if you need a lot of water but don't have the time, resources, or access needed to draw it from the main pipelines? You call the water haulers. They'll collect and transport the water you need to your location. If you need reliable and efficient water haulers, you don't need to look beyond us here at Commercial Water Ltd.
Why Choose Us?
At Commercial Water Ltd. we care about our customers and go the extra mile to provide the best quality services to them. That's one of the reasons why we've thrived in this competitive industry for so many years. Here are some reasons why you should hire us for all your water hauling requirements:
We deliver water to 5 different counties including Strathcona County, Beaver County, Tofield, Lamont County, Sturgeon County, and the Edmonton area. Our workers will get to your location quickly and on time, regardless of where you're located in our service area.
We have been in business since 2003 so we have ample experience in water hauling and related services. We've also established a good reputation in this industry and are known for providing reliable services.
We believe in getting the job done on time and as efficiently as possible. Our workers understand the water hauling process and are skilled in managing their tasks. They'll make sure the hauling is completed on schedule and there are no delays.
We have fantastic customer service and build long-lasting relationships with our clients. Our company has always focused on customer satisfaction over short-term profits. We want to be your go-to service if you need any kind of water hauling task done. Every job is personalized and planned according to the customer's requirements.
We are experts in our field and have all the certifications and licenses needed to run a water hauling business. We provide quality service and always go the extra mile for our customers.
Our company works with all types of customers including industrial, commercial, government, and residential. We have the skill, experience, and equipment needed to handle water hauling jobs of all scales so whether you need to fill a pool or an entire skating rink, just give us a call and we'll help.
If you want to know more about our services here at Commercial Water Ltd. don't hesitate to call us or email us. We'll be happy to answer all your questions.