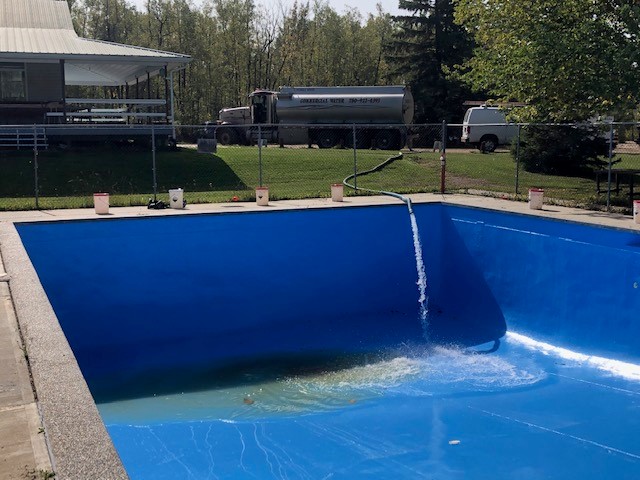 We at Commercial Water Ltd. are a one-stop shop for all kinds of water hauling requirements. Our company provides services to various customers, including industrial, commercial, government, and residential so we have the skill and equipment necessary to handle projects of all sizes.
Our Water Hauling Services
Filling Cisterns
 If you're off the main water supply grid, you probably have a cistern on your property. This tank stores water for regular use and must be filled regularly. We provide regular cistern filling services that will arrive at your location on time so you won't have to go without water.
4,000 Gallon Loads Available
 Some might need only 500 to 1,000 gallons of water while others might require up to 4,000 gallons. Our company can handle up to 4,000 gallon loads and can make multiple trips if you require more. Our services are tailored according to the customer's requirements so just tell us what you need and we'll make the arrangements accordingly.
Filling Washroom Trailers
 Washroom trailers are common on construction sites, fairs, conventions, and other such places where you need portable washrooms. These structures need to have adequate supply of water and we can help with that with our water hauling.
Dust Control & Spray Roads for Compaction
 We also provide dust control services and will help you in shallow grading or excavation projects. We use proven techniques to control the dust and minimize water wastage.
Filling Ice Skating Rinks
Whether you have a new skating rink to fill or need to a fresh layer on your pond, you can give us a call and we'll be happy to help.
Filling Pools & Hot Tubs
We can fill residential as well as commercial pools or hot tubs with clean and fresh water. All you need to do is mention the size of your hot tub or pool and we'll handle the rest.
If you want to know more about our water hauling services here at Commercial Water Ltd. don't hesitate to call us or email us. We'll be happy to answer all your questions.